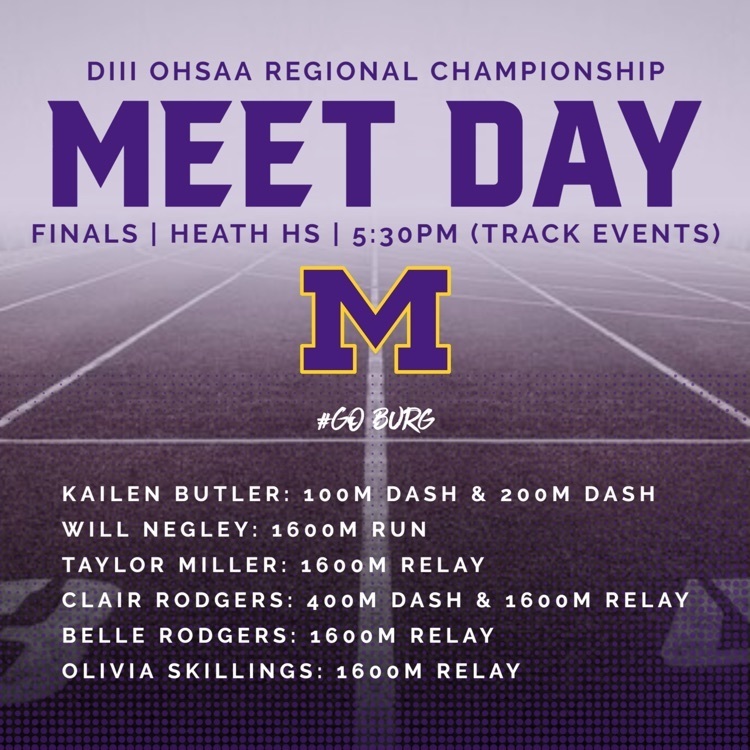 Through our partnership with Memorial Sports Medicine, Mechanicsburg students that will be in grades 7-12 for the 2023-24 school year can get a free physical! Physical Forms are available on Finalforms or the OHSAA website below.
https://www.ohsaa.org/medicine/physicalexamform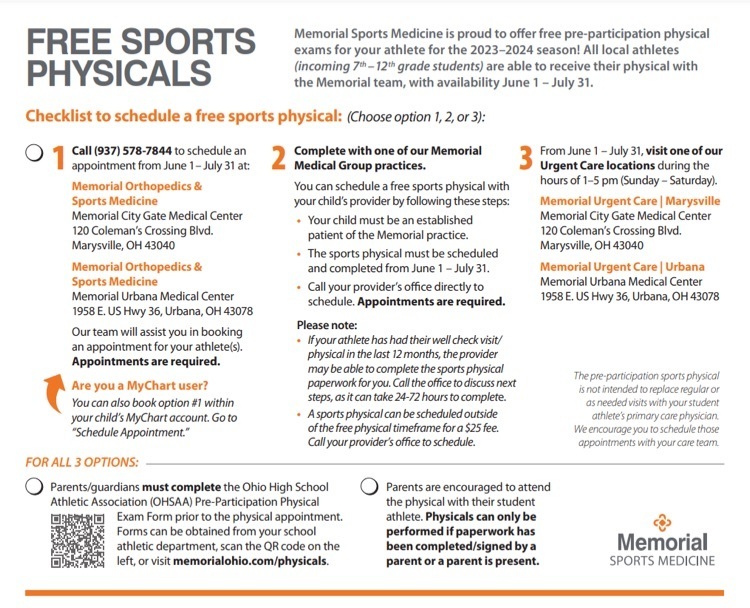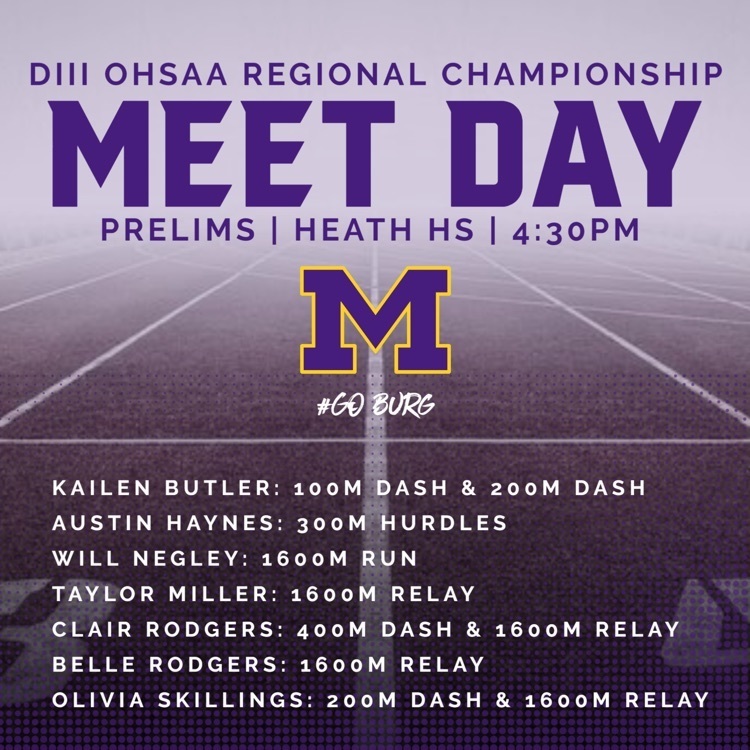 Good Luck to our Indian Athletes today at the DIII OHSAA District Finals! Live Results:
https://live.bluefoxtiming.com/
9:00- DISCUS- DANI SCHIPFER 9:10- 100M- OLIVIA SKILLINGS 9:10- 100M- KAILEN BUTLER 9:30- 1600M-CLAIR & BELLE RODGERS 9:30- 1600M-WILL & BECK NEGLEY 10:00-400M- CLAIR RODGERS 10:10- 300M HURDLES- AUSTIN HAYNES 10:20-800M- ISABELLE RODGERS 10:30-200M- OLIVIA SKILLINGS 10:30-200M- KAILEN BUTLER 10:35-3200M-WILL & BECK NEGLEY 11:05-4X400M- OLIVIA SKILLINGS, TAYLOR MILLER, CLAIR & ISABELLE RODGERS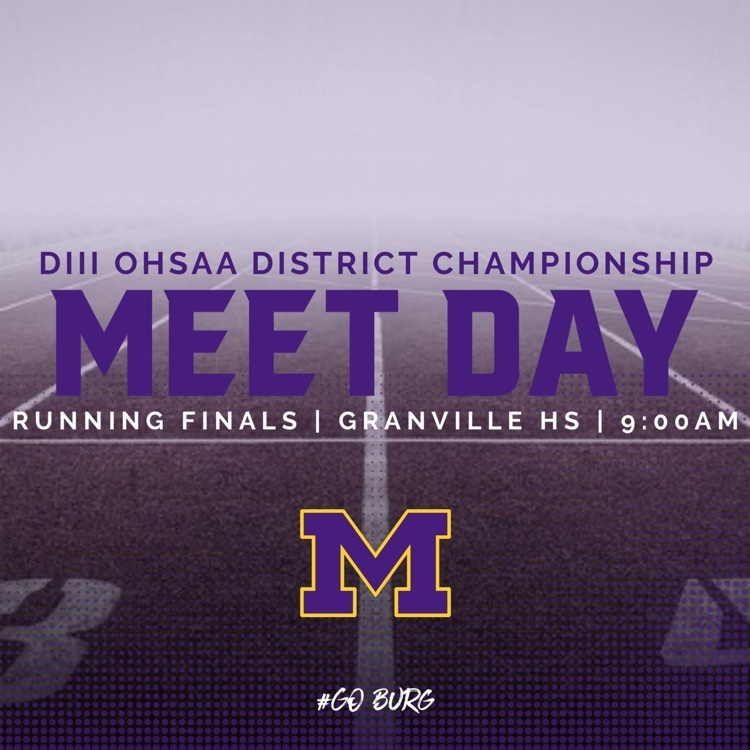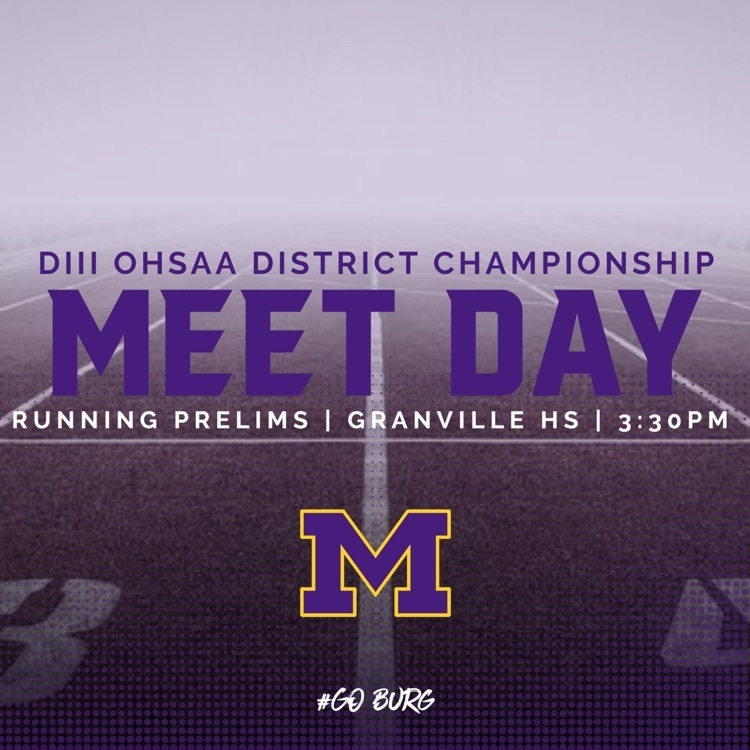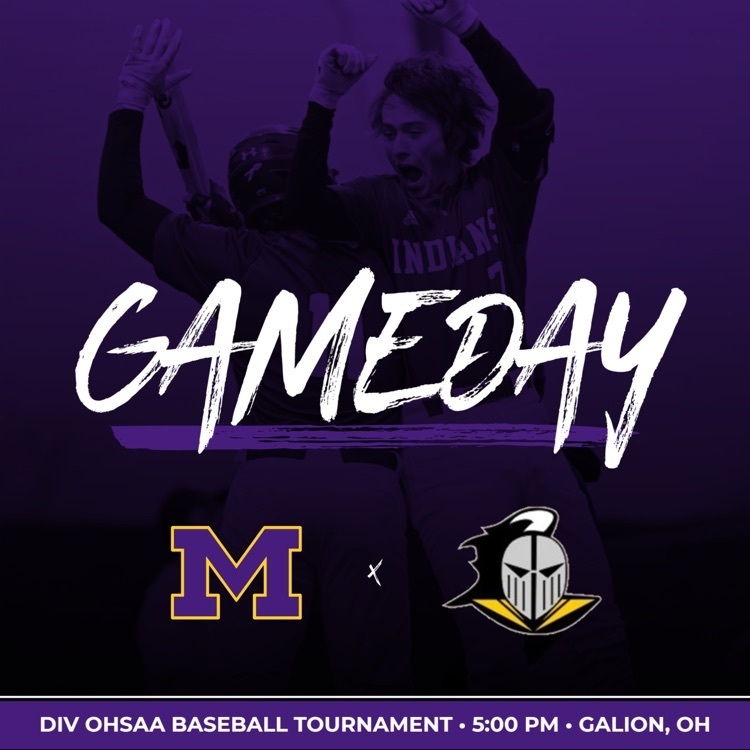 Indians Baseball opened up the postseason with a big win! They are back in action on Wednesday at Galion Northmor!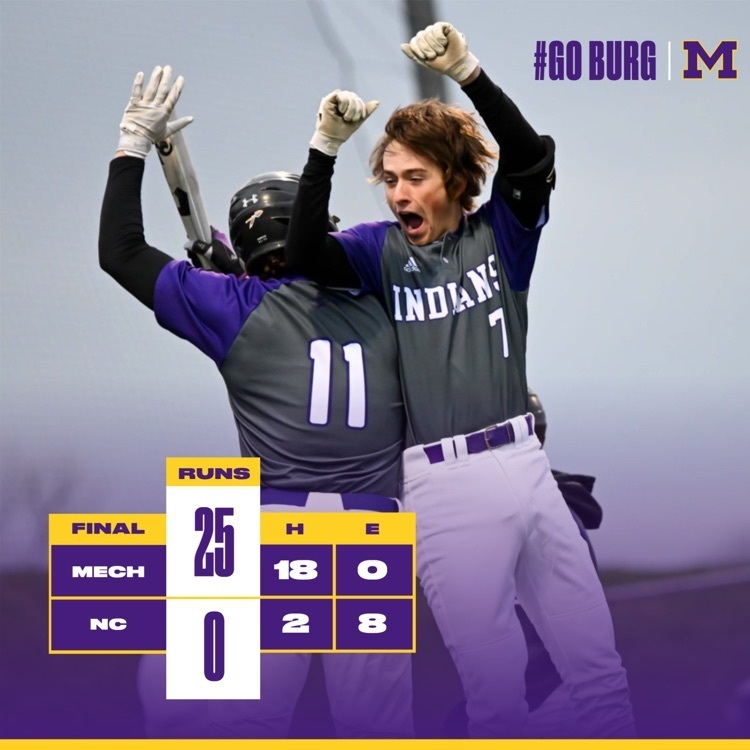 Mechanicsburg hosts Newark Catholic today in the DIV OHSAA Softball District Semifinals, First Pitch 5pm! Tickets(Select Softball and search Mechanicsburg):
https://www.ohsaa.org/tickets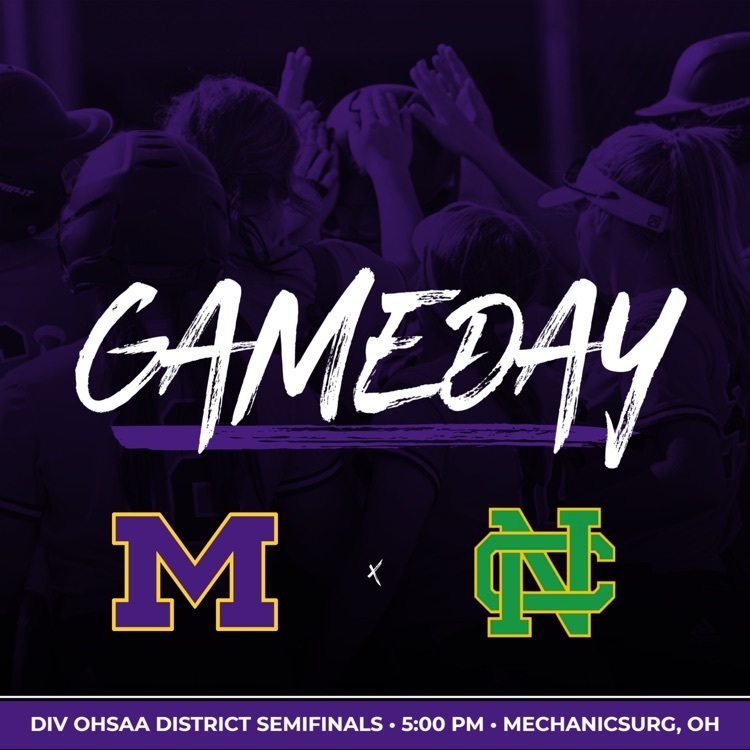 The DIII OHSAA Track & Field District Championship kicks off today with Field Events! Tickets(select Track & Field and search "Granville"):
https://www.ohsaa.org/tickets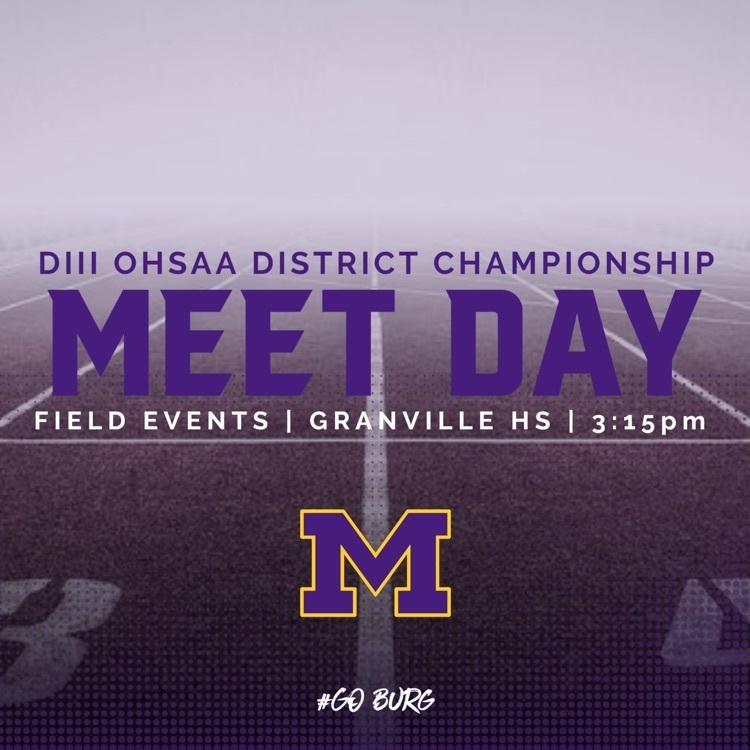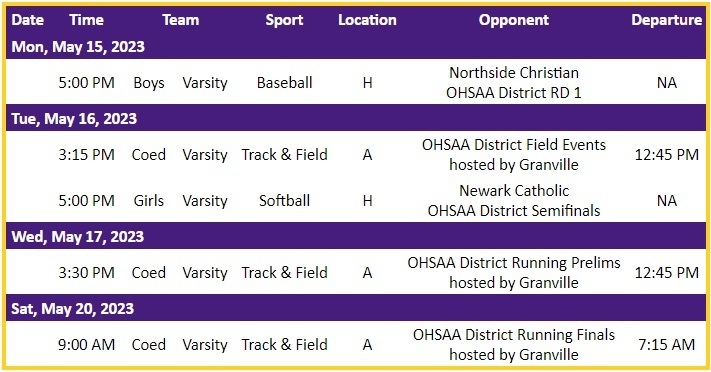 Indians with a big win over Fisher Catholic! Upcoming: 5/16 District Semifinals Newark Catholic @ Mechanicsburg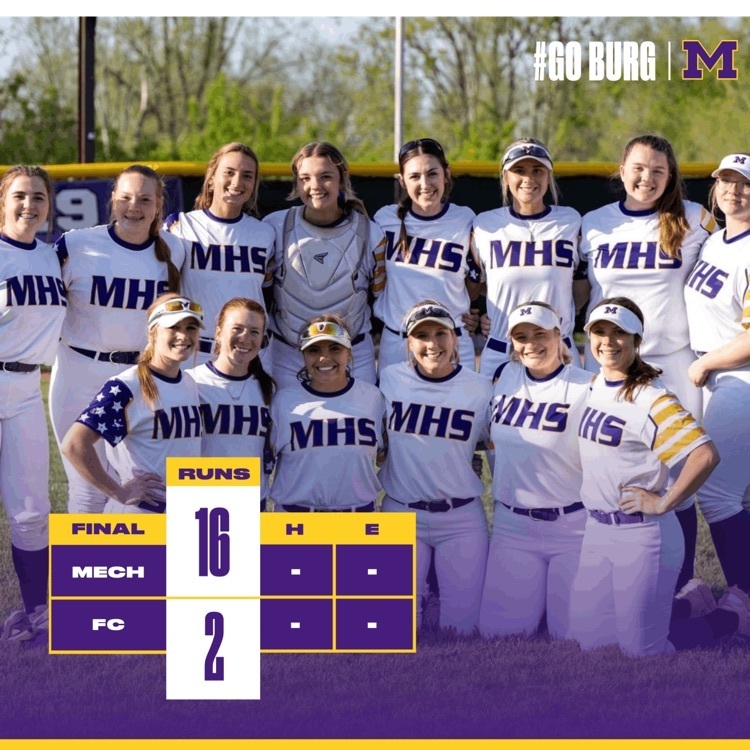 The Indians host Fisher Catholic in round 2 of the DIV OHSAA Softball Tournament tonight at 5pm! All Tickets are online:
https://www.ohsaa.org/tickets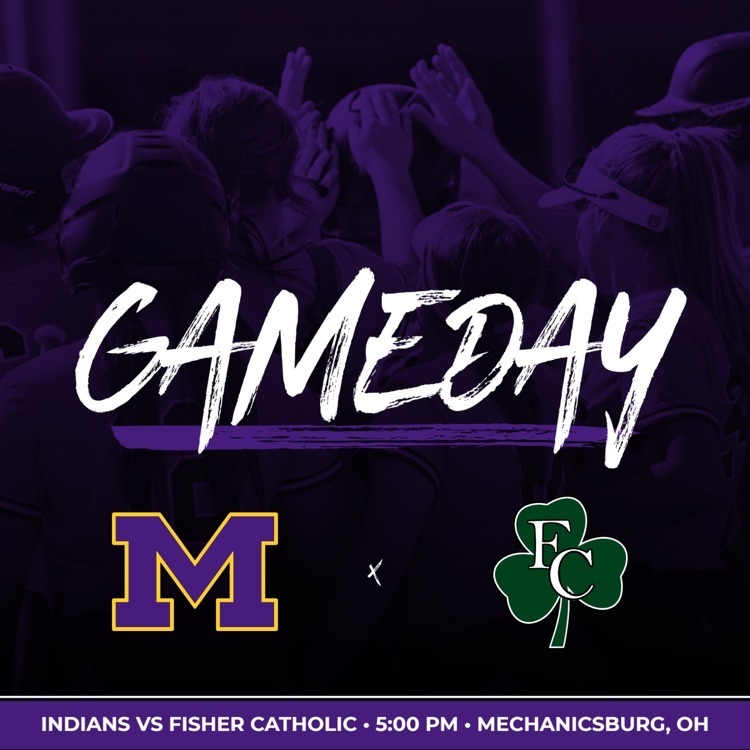 Indians Baseball downed the Cardinals! Upcoming: 5/11 @ Trotwood-Madison 5/12 vs Fairbanks 5/13 vs Shekinah Christian(DH)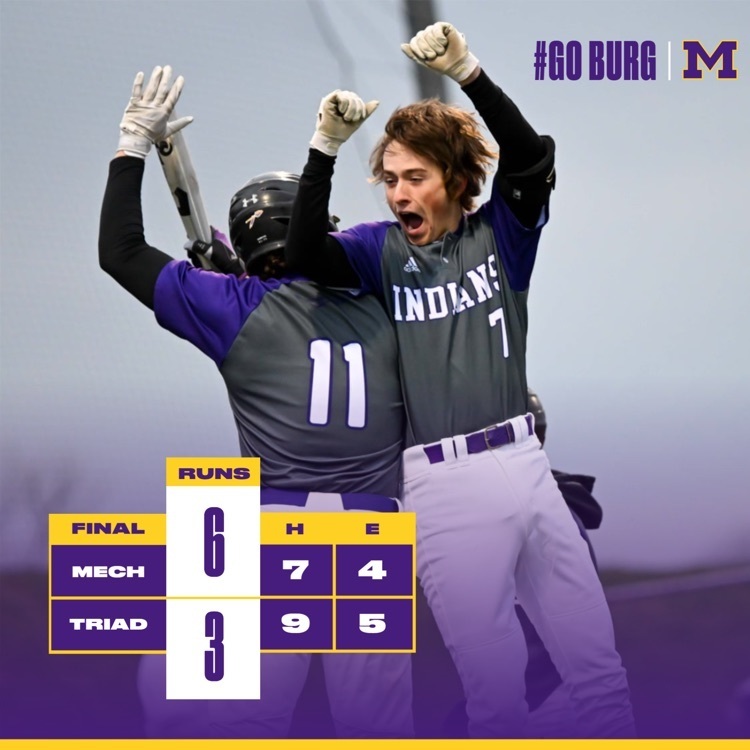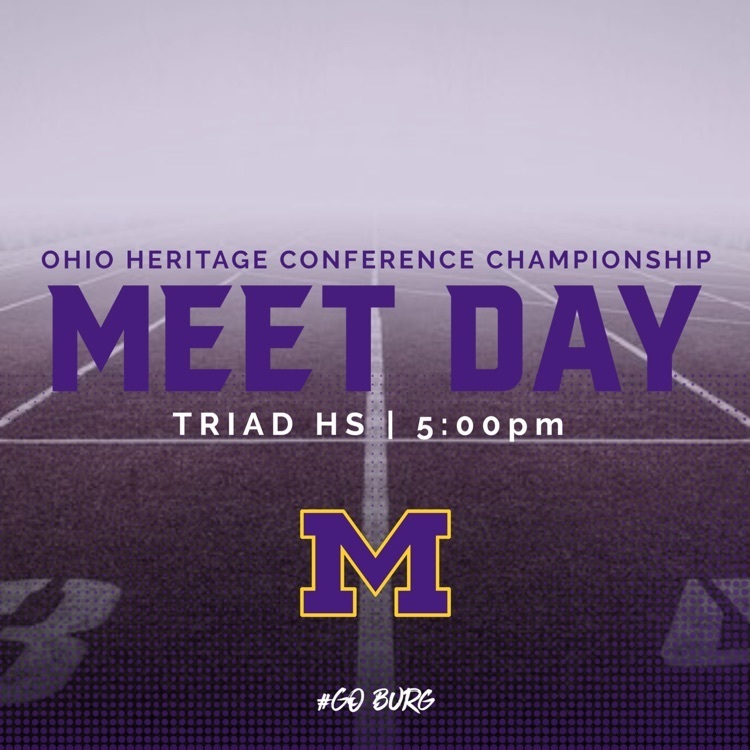 Indians Baseball defeated Northeastern and Legacy Christian on Saturday to go 2-0! Upcoming: 5/8 vs Triad 5/9 vs Southeastern 5/10 @ Triad 5/11 @ Trotwood 5/12 vs Fairbanks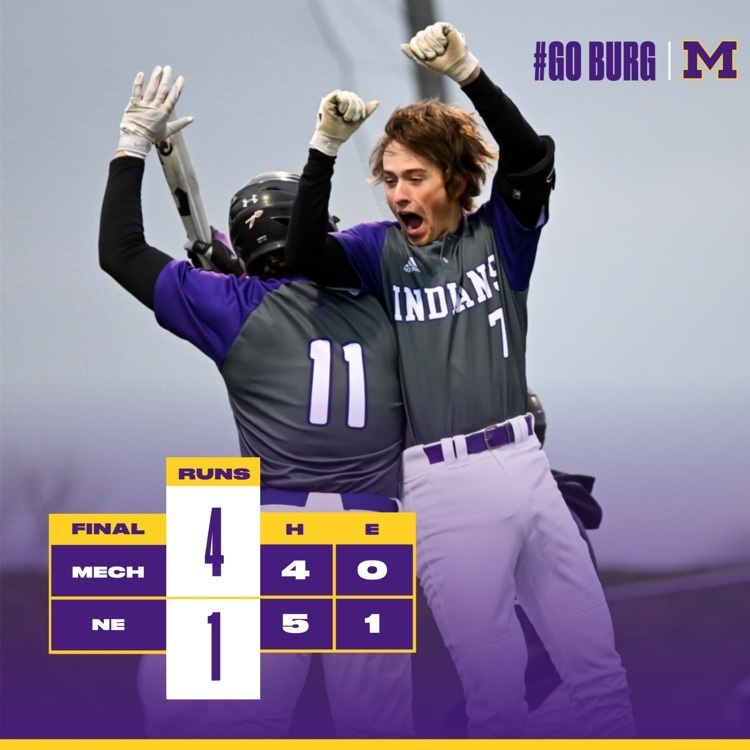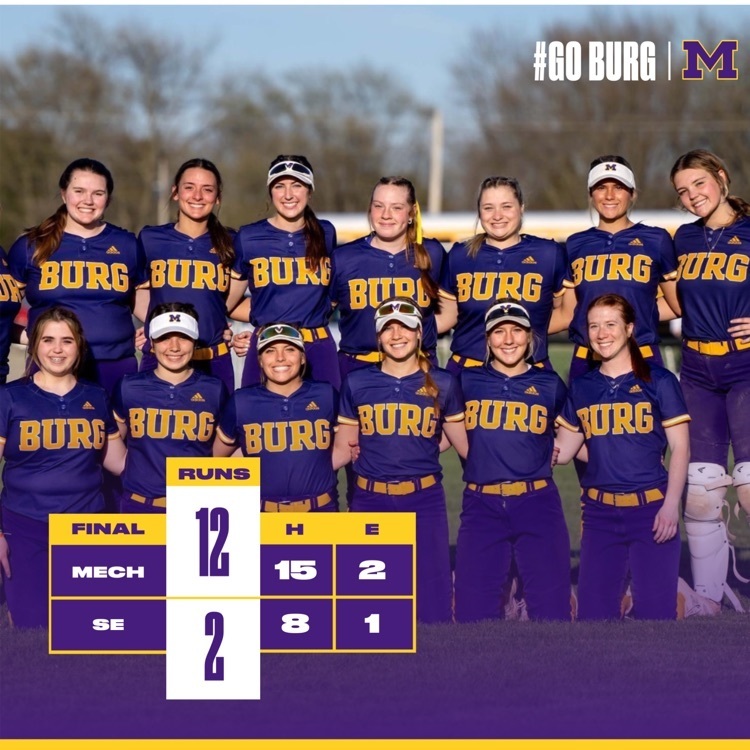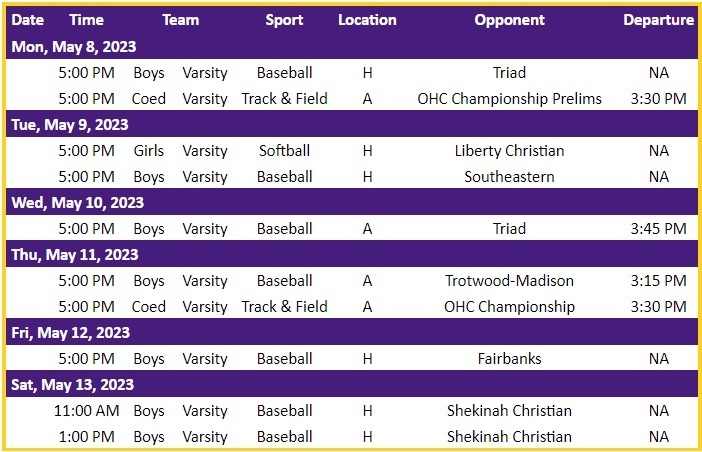 Baseball 4-1 over WLS! Upcoming: 5/5 @ West Jefferson 5/6 vs Northeastern 11am 5/6 vs Legacy Christian 1pm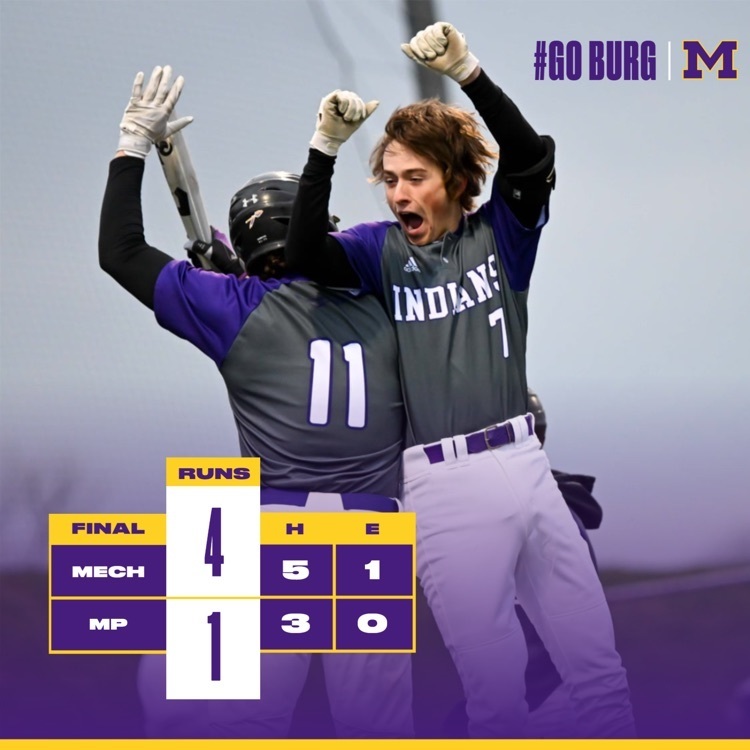 Indians softball over TTUN 8-0! Upcoming: 5/5 @ Northeastern 5/6 vs Northeastern 11am 5/6 vs Southeastern 1pm